Here, at DFD, we take care about our customers and are constantly working on improving both: the products we create and the customer service we provide.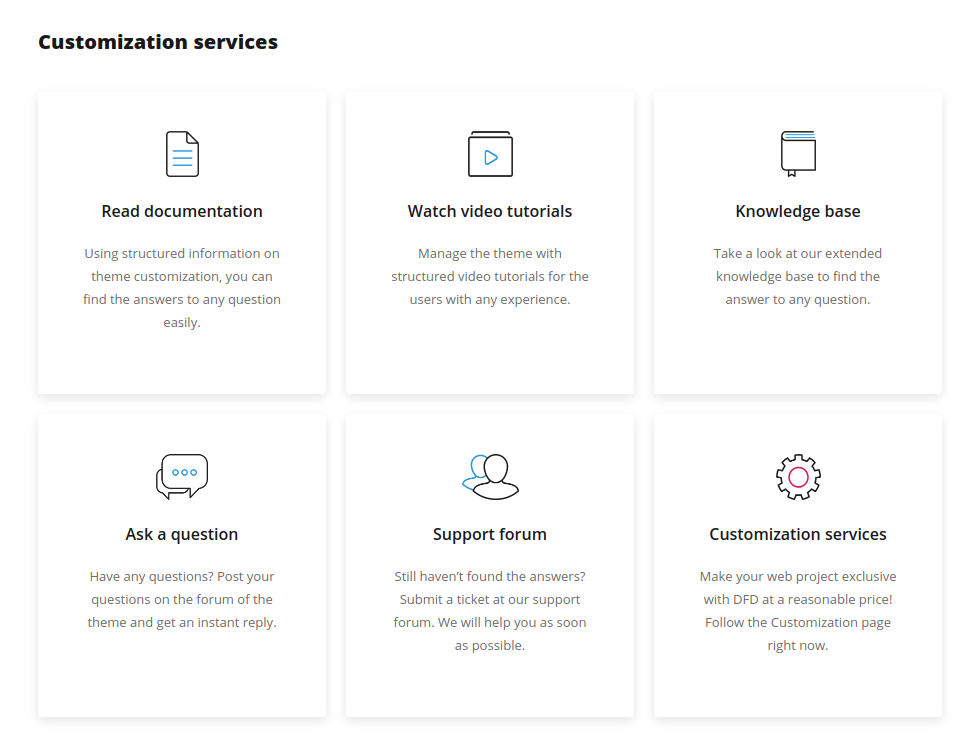 How to get the support
If you have any questions please follow these steps:
Customization service
From now our team provides the Customization service from small modifications to the whole site development.
Make your web project exclusive with us at a reasonable price!
To find out more details, please follow the Customization page.