This section allows you to select what social accounts to display on your site and set their style.
These icons will be displayed in Header Top Panel, Footer and Social Accounts widget.
Social networks
Enter the links to your profiles to display them on your site.
In this section you'll find all the popular social networks available for you.
Social share options
These options allow you to select where you'd like to share your post, portfolio, etc.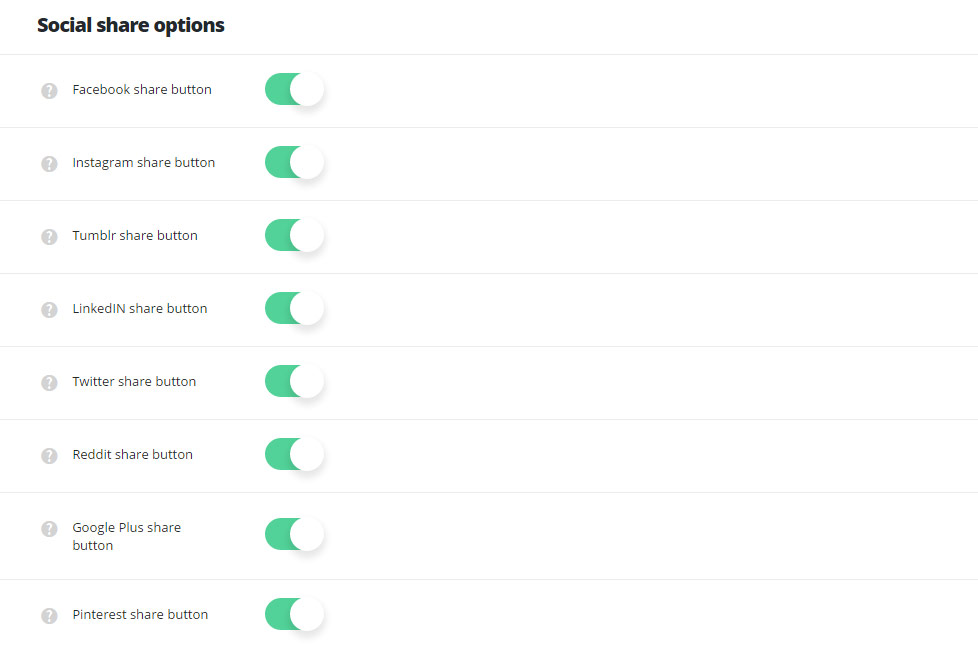 Switch to Enable to activate Facebook, Instagram, Tumblr, LinkedIn, Twitter, Reddit, Google plus and Pinterest share on inner posts, galleries, products and portfolio pages.
Twitter section options
Enter all the keys and codes in this section to display tweets with Twitter widget and Twitter module on the site.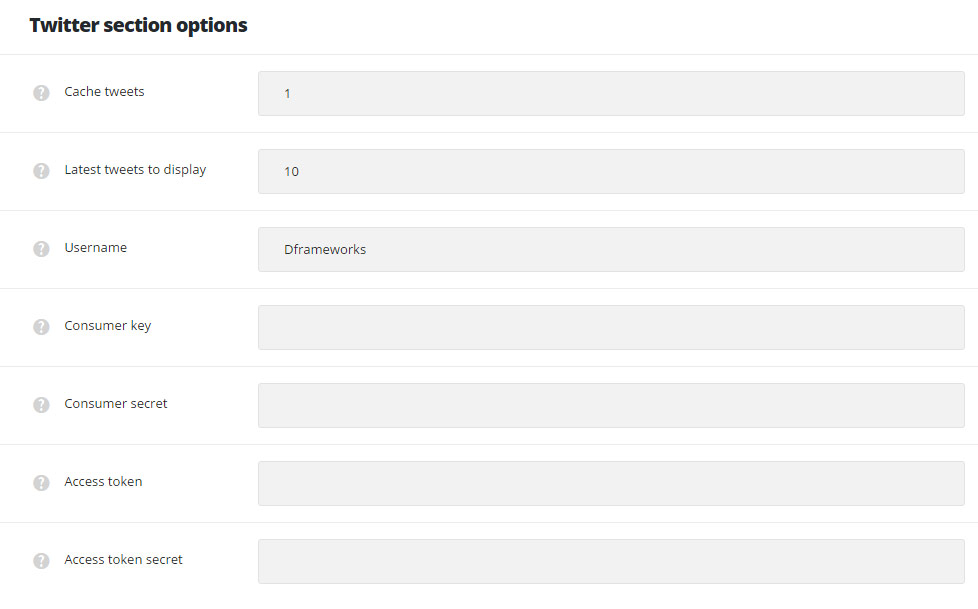 Cache Tweets  – set the time for tweets caching in days.
Latest tweets to display -set the number of tweets you'd like to display.
Username – enter your twitter username.
Consumer key, Consumer secret, Access token, Access token secret – insert Twitter keys to enable twitter section on your site. You can generate and find them following this link.